I offer this site as a place slow and still, tucked into a quiet bower in the heart of God. Together here we can savor God's gentle loving kindness. As you visit, may the Holy Spirit soothe you with the miraculous peace of Jesus. And may you take that with you when you go…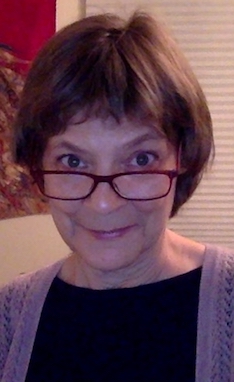 Scripture Song • Romans 15:13 • The God of Hope


The Word of God instructs us to trust in God with our hearts, not with our understanding (Proverbs 3:5). And the Word explains how we are taken "unto righteousness" by believing in Jesus Christ with our hearts, (Romans 10:9-10).
It feels good to believe in Jesus from our hearts. Such believing tastes of peace, because Jesus the Christ is the Prince of Peace, and He shares Himself and His peace with those who believe on Him (John 14:1, John 14:27).
In fact, a tangible peace is a telltale sign that we are walking in the simplicity of believing in Jesus from our hearts. An absence of that peace warns us that we are straining to believe from our heads, striving to follow Jesus through our own efforts (Galatians 5:25).
It takes a miracle gift from God for our hearts to believe in Jesus. Such believing is birthed through hearing the Word of God (Romans 10:17), which is alive, active, and powerful, and like no other words on earth. As the Holy Spirit wields the Word as a sword, He pierces it into our hearts, shaking our entire being (Hebrews 4:12).
When our hearts first turn and believe on Jesus, everything changes. God immediately rebirths us into new beings––beings who are created to live a supernatural life of faith within the Kingdom of God––the Kingdom where Jesus Christ rules as King (2 Corinthians 5:17).
When God recreates us like this, He gives us a brand new heart on which He has written His ways (Ezekiel 36:26-27). Also, He sends the Holy Spirit to permanently move into our physical bodies to be a Helper and Comforter to us (John 14:16, 1 Corinthians 6:19). And there's so much more.
The adventure of following Jesus from the heart is a way of living not of this world. As we offer the Holy Spirit freedom in our lives, He does God's work in and through us (1 Thessalonians 5:19, Ephesians 4:30).
Hold on to your heart! It's quite a ride!


If you like what you read here, reading just human words cannot help you become spiritually stong. You need to put the Word of God into your heart. Be sure and click on the dot-underlined Scripture references. These will take you to yummy snacks of supernatural food that can nourish your heart, soul, mind, and spirit! (Luke 4:4). And if any of them speak to you, copy it down and meditate on the words. It is much more profitable to meditate on a meaningful Scripture than to meditate on anything else.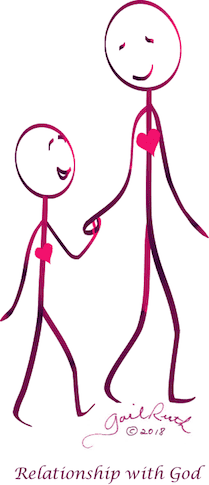 Following Jesus
from the Heart

Gail Ruth • com